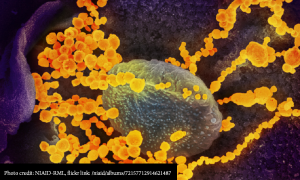 Around 43% of Deaths from Coronavirus are Tied to Nursing Homes
Posted on 06/29/2020
---
The COVID-19 lockdown by various U.S. states and spread of the coronavirus are key inputs that institutional investors are looking at when making substantial investments, or when at least evaluating investment opportunities. Certainly, the U.S. Federal Reserve is keeping tabs on coronavirus measures. According to the latest SWFI Global Asset Owner Survey, the viral pandemic remains the biggest tail risk for asset owners, which include sovereign wealth funds, pensions, endowments, and other types of asset owners.
On June 27th, the influential newspaper, the New York Times, reported that 43% of U.S. coronavirus deaths are linked to nursing homes. The coronavirus deeply impacts vulnerable populations such as the elderly and immune-compromised.
New York is the home of Wall Street and much of America's financial activities. The state of New York has reported 6,250 COVID-19 related deaths in nursing homes in the state. That number could be far higher as New York facilities are not required to permit the number of positive coronavirus cases. People in nursing homes are in confined spaces and service workers manage large number of patients, with the potential to spread the virus. New York Governor Andrew Cuomo is facing bipartisan criticism over his controversial mandate to force nursing homes to accept coronavirus patients from hospital. This controversial order is blamed for the vast spread among the elderly residents. Cuomo moved to partially repeal the policy in May 2020.
U.S. Protests and Riots and Early Openings
Furthermore, state governments across the United States are giving mixed messages on the coronavirus. State governments loosened some restrictions on restaurants, college bars, and establishments in June, and allowed nationwide protests, and in some cases rioters, on various social issues such as the "Black Lives Matter" movements, pride celebrations, and other social causes. Some protests went so far into creating an autonomous zone, in which city/government services were not able to penetrate like the CHAZ/CHOP in Seattle. In late June, the number of COVID-19 cases picked up in states like Texas, California, and Louisiana. For example, the states of Washington and California are mandating residents to forcibly wear masks when going out in public when social distancing is not available or in retail establishments.