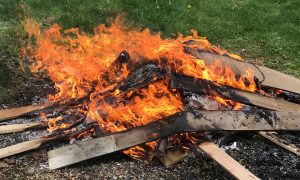 Fracking Legend Chesapeake Energy Files for Bankruptcy
Posted on 06/29/2020
---
Founded in 1989, Chesapeake Energy Corporation is a shale drilling pioneer that helped transform the United States into an energy exporter. Joining other oil producers in the U.S., the Oklahoma City-based company has filed for bankruptcy protection, given its net debt of US$ 8.62 billion. Creditors approved of a plan to slash US$ 7 billion in debt and the company will operate as usual during the bankruptcy process. Chesapeake Energy lost US$ 8.3 billion in the first quarter of 2020.
The largest creditor for the shale company is Deutsche Bank Trust Co. Another major creditor is Bank of New York Mellon Trust Co.
Frackers like Chesapeake Energy focused on drilling in underdeveloped areas of Oklahoma and Texas. Chesapeake Energy grew fast under the management of then CEO Aubrey McClendon. McClendon left the company in 2013 and by March 1, 2016, he was indicted on a charge of conspiring to rig bids on energy leases in Oklahoma. McClendon died the following day in a car accident. Robert Doug Lawler was named CEO of Chesapeake Energy after McClendon's death.