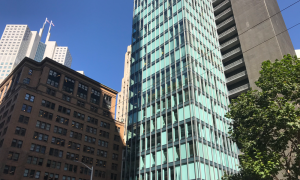 Empower Retirement to Buy Personal Capital
Posted on 06/29/2020
---
Denver, Colorado-based Empower Retirement, LLC claims to be America's second-largest retirement services provider. Empower Retirement acquired Personal Capital, an online registered investment advisor and wealth manager for US$ 825 million on closing and up to US$ 175 million for planned growth. Personal Capital is being valued at an enterprise value of up to US$ 1 billion.
Personal Capital was formed in 2009 and claims to have added over 2.5 million users on its platform.
Empower Retirement was formed in 2014 and administers US$ 656 billion in assets for around 9.7 million U.S. workers. Empower Retirement, LLC is a division of Great-West Lifeco Inc.
Deal Advisors
Sullivan & Cromwell LLP served as legal counsel and Morgan Stanley & Co. LLC and Rockefeller Capital Management served as financial advisors to Empower Retirement.
Willkie Farr & Gallagher LLP served as legal counsel and Moelis & Company LLC served as financial advisor to Personal Capital.