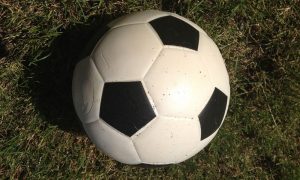 Among Questionable Tax Practices and Historical Uses of Child Labor, Nike Tries to Change
Posted on 07/01/2020
---
Institutional investors have been fans of Adidas and Nike, representing over 80% of the ownership of both sports companies. This had been a profitable strategy, but in these tumultuous times, they are now showing signs of strain. First up, Nike reported a loss of US$ 790 million for March, April, and May 2020. A year earlier, it had a profit of US$ 989 million for the same period. The loss comes after Nike reduced its overhead by 6% in the last year. Nike's newest plans involve further slashing costs to make up for sluggish sales. CEO John Donahoe sent an email to employees telling them of impending layoffs. Donahoe wrote that Nike staff were responsible for the loss of their own jobs: "The most frequent request I heard from you – by far – was your ask to simplify how we work."
Nike says the layoffs are not a result of their latest financial losses, and "Any savings will be reinvested into our priorities." Nike employees perhaps wouldn't have requested simplification if they knew it would impact their employment at the #2 company to work for according to CNBC. Adidas did not make CNBC's list. Donahoe had been on Nike's Board of Directors since 2014, and has led eBay, Bain & Co., and ServiceNow. Donahoe was likely chosen, in part, because he had pushed for including more women at eBay and Nike had been staring down allegations of mistreating women that became public in major media in 2018.
Nike can make up for financial losses in other areas, particularly through its tax arrangements. The Oregonian reported in 2019: "Nike funneled US$ 12.2 billion in earnings offshore and out of the reach of the U.S. tax man. It did sophisticated deals with subsidiaries in Bermuda and elsewhere that levy minuscule income taxes or none at all." The E.U. opened an investigation. U.S. tax authorities has continually been after Nike, in years 2011, 2012, 2015, and 2016. Armed with powerful attorneys, Nike has successfully beaten the U.S. government in U.S. Tax Court. Sovereign funds like Norway Government Pension Fund Global and some European investors have frowned upon U.S. companies using questionable tax avoidance strategies.
NIKE – Past User of Child Labor
Nike also has a questionable past. The multi-billion dollar sportswear company generated much of its wealth in its middle years through child labor in third-world Asian countries. The "woke" brand – with the historic "Just Do It" slogan – was caught by reports of children as young as 10-years-old making shoes, clothing, and footballs in countries such as Cambodia and Pakistan in its past.
Nike is owned by numerous government and pension funds. Norges Bank Investment Management, through Norway Government Pension Fund Global, owns US$ 1.315 billion in shares. Lagging slightly behind Norway's sovereign wealth fund is TIAA's Nuveen Asset Management, which has US$ 1.297 billion. SWFI reported on Nuveen's losses in 2020 and its legal troubles after it attempted to "destroy" upstart competitor Preston Hollow, according to the presiding judge in the case. Fisher Investments' leader Ken Fisher, who has seen his share of press for inappropriate comments at a Bay Area investment conference, has US$ 597 million in Nike. After his comments, Fisher Investments lost a slew of active equity mandates from public funds. Fisher won't allow his team to market in his hometown, says the LA Times, for fear of creating unhappy neighbors. And Fisher isn't making new friends in Omaha after suggesting that Warren Buffet was becoming too old to catch opportunities in the market. Fisher's father, Philip Fisher, was an inspiration to Buffet, who has 20% of Berkshire Hathaway's assets invested in Apple.
Central bank of Switzerland, The Swiss National Bank, owns US$ 490 million in the company known for the "Swoosh." Canada Pension Plan Investment Board has US$ 351 million. New York State Common Retirement Fund owns US$ 323 million. New York State Teachers Retirement System has US$ 178 million. California Public Employees' Retirement System (CalPERS) owns US$ 268 million. Public Employees' Retirement Association of Colorado owns US$ 213 million. The National Pension Service of Korea owns US$ 153 million.
Meanwhile, at Herzogenaurach, Germany's Adidas, the world is following for all the wrong reasons. Though not a sovereign wealth fund favorite, the company is 89% institutionally owned. Adidas employees called out management for HR executive Karen Parkin's obliviousness to issues of race at the company. Parkin dismissed the alleged mistreatments of non-white employees as mere "noise" and didn't see it as a problem. Parkin later regretted her comment. An apology of sorts came next: "Should I have offended anyone, I apologize." The apology caused yet more controversy. Adidas tweeted against racism, and despite promotional materials covered with athletes of color, employees inside the company doubt that it is equitably managed. Adidas was betting that the Parkin situation would quiet down, and has offered US$ 120 million for communities of color (racial minorities) and it will potentially hire minority candidates for 30% of new openings. That was not enough for some U.S. workers at Adidas. On June 30th, Adidas ended up forcing Karen Parkin out.
For the first three months of the year, Adidas reported an operating profit of US$ 69.52 million, far below expectations of US$ 295 million. The company warned that Q2 would be worse.
Keywords: California Public Employees Retirement System.