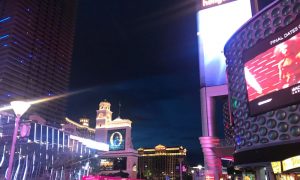 Cirque du Soleil Files for Bankruptcy, Tough Bite for CDPQ and TPG
Posted on 07/01/2020
---
Shocking news came out in the Las Vegas Review Journal on June 29, 2020. Entertainment favorite Cirque du Soleil, with its signature shows on the Strip, has filed for bankruptcy. Due to the coronavirus, the show could not go on, and a debt restructuring is now certain for the Montreal Company. The news is tragic for Caisse de dépôt et placement du Québec (CDPQ).
In February 2020, CDPQ increased its ownership in Cirque du Soleil Entertainment Group to 20%. By late March, the acrobat company was looking for a way to survive. Chinese conglomerate Fosun International Ltd. also has a 20% stake. Private equity firm TPG Capital took a majority 60% stake in Cirque du Soleil in 2015. The transaction was valued at US$ 1.5 billion at the time. TPG and Fosun used leverage to make the purchase. Cirque du Soleil has US$ 900 million in debt. Layoffs hit over 4,600 employees, 95% of its workforce. Leadership holds out hope that most of them can be hired back at an unknown date.
Investors recently pumped US$ 300 million into the company, with US$ 200 million coming from Investissement Quebec. Relief is coming under Canada's Companies' Creditors Arrangement Act (CCAA). According to the Montreal headquarters, a "stalking horse" arrangement is in place: "The purchase agreement sets the floor, or minimum acceptable bid, for an auction of the company under the court's supervision pursuant to the SISP (Sale and Investor Solicitation Process), which is designed to achieve the highest value available, or otherwise best offer for the company and its stakeholders."
Potential bidders are unknown due to nondisclosure agreements, but former fire-breather and co-founder Guy Laliberté is among them. Las Vegas visitor numbers climbed to 9,000 per night at the show's height, spread throughout its multiple shows.
Keywords: Caisse de depot et placement du Quebec.