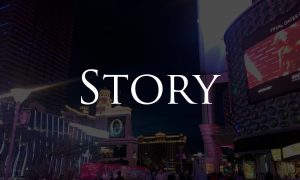 Ukraine Central Bank Governor Yakiv Smolii Resigns over Sustained Political Pressure
Posted on 07/04/2020
---
Yakiv Smolii, the Governor of The National Bank of Ukraine, resigned in protest. Smolii complained of sustained political pressure that has prevented him from doing his duties. On July 1, 2020, Smolii on social media stated, "I've submitted my resignation appeal to the President." He added, "This decision has been taken as an answer to systematic political pressure that denied fulfillment of my duties as the Governor. Let it be a warning for attempts to undermine institutional independence of the central bank."
Ukrainian President Volodymyr Zelenskiy quickly accepted the resignation of the central bank governor. Ukraine's parliament accepted the resignation of Yakiv Smolii. Ukraine's Finance Ministry then canceled a planned offering of U.S. dollar-denominated bonds. Smolii was appointed the acting NBU head in May 2017 and then was appointed firmly to the position by the country's parliament in March 2018.
There has been a campaign against the country's central bank led by Ukrainian billionaire Ihor Kolomoisky. PrivatBank is the country's largest lender. Ihor Kolomoisky is trying to regain control of PrivatBank.
Less than a month ago, the International Monetary Fund (IMF) agreed to a US$ 5 billion loan bailout of Ukraine to help deal with the impact of the COVID-19 pandemic. So far, US$ 2 billion has been sent to the Ukraine.