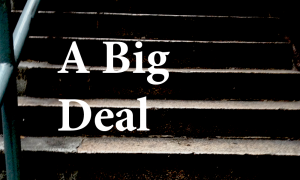 Berkshire Hathaway Scoops Up Dominion Energy's Natural Gas Business
Posted on 07/05/2020
---
Richmond-based Dominion Energy, Inc., exited its Atlantic Coast Pipeline project with partner Duke Energy. The 600-mile natural gas project would have cost at least US$ 8 billion to complete. "We regret that we will be unable to complete the Atlantic Coast Pipeline," Tom Farrell, chairman, president and CEO of Dominion. Dominion Energy was concerned about regulatory uncertainty due to a federal court ruling in Montana, which overturned the nationwide federal water quality permit.
Warren Buffett's Berkshire Hathaway is kicking in US$ 4 billion in cash to purchase the natural gas transmission and storage assets of Dominion Energy. Including the assumption of US$ 5.7 billion in debt, the enterprise deal value is around US$ 9.7 billion. Under the deal terms, Berkshire Hathaway Energy will acquire 100% of Dominion Energy Transmission, Questar Pipeline and Carolina Gas Transmission, and 50% of Iroquois Gas Transmission System. Berkshire Hathaway Energy will also acquire 25% of Cove Point LNG Terminal, an export, import, and storage facility for liquefied natural gas. Cove Point LNG is one of just six LNG export terminals in the U.S. Cove Point LNG is located near Lusby, Maryland, United States, on the western shore of the Chesapeake Bay.
The Iroquois Gas Transmission System is a limited partnership of four U.S. and Canadian energy companies or limited partnerships. TC PipeLines, LP, owns a 49.3% interest. Of the remainder, 0.7% is held by a subsidiary of TC Energy and 50% is owned by affiliates of Dominion Resources, Inc.
Berkshire Hathaway got burned on buying U.S. airlines, but has assembled a cash pile of US$ 137 billion.
Following the sale, Dominion Energy expects that 90% of its future operating earnings be derived from its utility companies.
Berkshire Hathaway is getting more exposure to the U.S. natural has business. With the deal, Berkshire Hathaway Energy will be in charge of 18% of all interstate natural gas transmission in the United States, p from 8%.