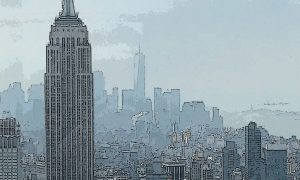 Why U.S. Equity Benchmark Construction Matters
Posted on 07/07/2020
---
This article is sponsored by S&P Dow Jones Indices.
Launched in 1995, the S&P Composite 1500® serves as a benchmark indicator for U.S. equity market performance, aggregating price movements of S&P 500®, S&P MidCap 400®, and S&P SmallCap 600.
The S&P 1500 also increasingly serves as a basis for constructing portfolios designed to deliver a "market" return at lower cost than those active managers who offer to beat it. This report examines the S&P 1500 from both perspectives, and explores its merits in comparison to popular alternatives.
Disclaimer
By clicking on the link to view the report, you acknowledge you are an institutional investor or other accredited investor.