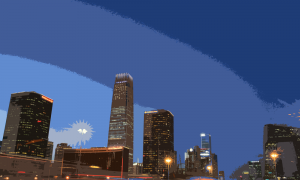 Popular Social Media App TikTok Could be Banned in the U.S.
Posted on 07/08/2020
---
As the United States and China divide up the internet into respective domains, many apps are on the chopping block of getting banned. TikTok is a popular short video app whose parent company is China's ByteDance Ltd. Some of ByteDance's investors include Hillhouse Capital Group, SoftBank Group Corporation, KKR, and General Atlantic. U.S. Secretary of State Michael Pompeo told officials that the U.S. government was considering barring the app due to concerns of spyware and ownership ties to the Chinese Communist Party (CCP). Pompeo recommended on a television show with Fox News host Laura Ingraham that Americans should not download the TikTok unless they want to see their private information fall "in the hands of the Chinese Communist Party." Both Republican and Democrat senators have requested for investigations into TikTok over possible threats to U.S. national security. TikTok denies it is a threat to U.S. national security. According to SensorTower estimates, TikTok has been downloaded more than 165 million times in the U.S. In 2019, TikTok revealed that roughly 60% of its 26.5 million monthly active users in the United States are aged 16 to 24. TikTok allegedly trackers hardware IDs, apps installed, memory usage, and IP addresses. In fact, many U.S. military members use TikTok and their families.
TikTok recently hired an American as CEO (former Walt Disney Co. executive Kevin Mayer) and hired employees within the U.S. TikTok also moved to close operations in Hong Kong over the national security law, which includes a provision for social media apps to hand over user data to Chinese government officials. TikTok does operate in China as a different version of the app called Douyin.
TikTok is now subject of an inquiry over its data practices by the U.S. Federal Trade Commission and Justice Department (DOJ). Some of the concerns are linked to children's privacy concerns. There are concerns that TikTok is gathering information on children under 13 without parental permission. These government departments are looking into allegations if TikTok failed to honor a 2019 agreement targeting to protect children's privacy.
The U.S. government initiated a national security review of ByteDance's acquisition of Musical.ly.
Indian regulators recently banned 59 Chinese apps, including TikTok. These regulators cited concerns over national security that was triggered by privacy violations committed against Indian users. This is also reflecting tensions between India and China after a deadly border fight in the Himalayas.
FaceBook, Apple, Google (part of Alphabet), among many tech companies gather user data. The question lies to what loyalty these tech companies have to the various governments they reside in.