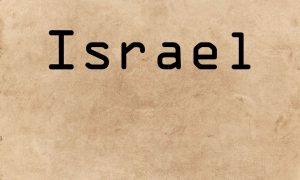 Waiting for Gas Revenue, Israel Pushes Back SWF Creation Date
Posted on 07/08/2020
---
Israel has mega deposits of natural gas in the east Mediterranean Sea. The Israeli government is delaying the start of its sovereign wealth fund until substantial natural gas revenue comes in. The Bank of Israel will oversee the sovereign fund (Keren LeEzraḥei Yisra'el) and the minimum amount needed for investing is 1 billion shekels (US$ 279.9 million). The country's central bank thinks that amount will not be reached before the end of 2021.
The SWF was supposed to start in 2018, but slower revenue streams and political turmoil for a slate of years has plagued progression of the sovereign wealth fund. The political fraying prevented the creation of a committee to oversee the sovereign wealth fund.
The sovereign fund will have a higher risk profile compared to a central bank and will invest in stocks, corporate bonds, and other instruments. Fund managers for the SWF have not been selected.
Keywords: Israel Sovereign Wealth Fund, Israeli Citizens Fund.