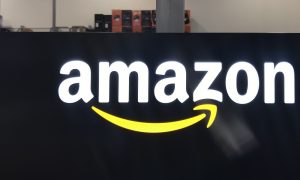 As Amazon Dominates More Markets it Risks Infuriating Growing Socialist Movements in the U.S.
Posted on 07/09/2020
---
The world is changing rapidly, and Seattle is looking like the tip of the spear as financial markets, competing political factions, and multinational investment interests collide. What happens there is going to set a precedent for other municipalities that are liberal-progressive and host market-moving companies, such as San Francisco and New York.
After an unsuccessful attempt to "Tax Amazon" and other large corporations that call Seattle home in 2018, Socialist Alternative Party City Council member Kshama Sawant has come out forcefully against Mayor of Seattle Jenny Durkan, a Democrat. Sawant even led a protest outside of Durkan's home. This led to Durkan launching a complaint, asking for Sawant to be investigated, but the request was denied.
Durkan has had her hands full after a section of a Seattle neighborhood became the "Capital Hill Autonomous Zone," and then "Capital Hill Organized Protest." Several shootings, some fatal, pushed Chief of Police Carmen Best to oust the protestors after several weeks. Durkan supported the action. The war is not just between Socialists and Democrats, Sawant and her allies on the council have also pushed hard against Amazon, the most influential company to call Seattle home and the largest company in the world by market cap. Amazon is in numerous index funds, finding a spot in virtually every portfolio worldwide. It counts among its major shareholders Norges Bank Investment Management (manager of Norway Government Pension Fund Global), TIAA's Nuveen, Swiss National Bank, Fisher Investments, and New York State Common Retirement fund, to name only a few.
Red signs with the slogan "Tax Amazon" have been common sights in Seattle ever since the city council began its quest against the ecommerce giant two years ago. Although briefly successful, the original "Tax Amazon" push was swiftly recalled. This original tax was a head tax of US$ 275 per employee. Mayor Durkan was able to earn the cooperation of major companies to pay a US$ 250 fee, yet the city council would not take the deal and hoisted the extra US$ 25 per head on, only to see it fail in the end. It looked like "Tax Amazon" was dead.
The new Tax Amazon campaign, which is different in its makeup, was successful. It is "far more expensive" than the original says Q13 News. "We are not playing around," Sawant said. Up to 3% of the largest corporations in the city will have to pay, not just Amazon. The payroll tax is "big money" according to King 5 News. An estimated US$ 200 million is expected to be raised, in addition to the taxes and charity (Amazon has a US$ 100 million public housing donation in the works) businesses are currently paying. The money is intended for affordable housing and other services. Any company with US$ 7 million in payroll will be charged a percentage fee based on the number of employees earning US$ 150,000 or more a year. The tax is targeted to hit companies with high-earning employees the most. The Downtown Seattle Association is calling it "bad public policy."
Amazon has a history of taking moves from aggressive politicians badly. The original "Tax Amazon" campaign caused the company to put a halt to its expansion plans in the city and to threaten to flee from some of the space it had been occupying. Vice President of Communications Drew Herdener said at the time: "Amazon has paused all construction planning on our Block 18 project in downtown Seattle and is evaluating options to sub-lease all space in our recently leased Rainier Square building." The original tax would have only raised US$ 75 million per year. Seattle Council member Mike O'Brien seemed to have had the public relations nightmare that was Amazon's search for "HQ2" in mind when he retorted: "I understand Amazon doesn't like it. I'm sure they would love to go to a city that has no taxes. And maybe they will find that place." In this politically charged environment, commentators say Amazon might not complain, but moving outside the city is a possibility. Microsoft has avoided the Seattle tax situation by locating its offices in nearby Bellevue and Redmond.
In New York, under attack from U.S. Representative Alexandria Ocasio-Cortez (commonly known as AOC) after selecting it as a location for major growth, Amazon abruptly pulled their plans following a contentious town hall meeting. Amazon wanted US$ 3 billion in tax breaks but AOC led a vocal rebellion. Amazon was clear in its statement: "For Amazon, the commitment to build a new headquarters requires positive, collaborative relationships with state and local elected officials who will be supportive over the long-term." AOC is enjoying a laugh at Amazon's expense, after Amazon rented an office for 1,500 workers in New York: "Won't you look at that: Amazon is coming to NYC anyway – *without* requiring the public to finance shady deals, helipad handouts for Jeff Bezos, & corporate giveaways," she tweeted. She says she saved the state billions. However, Amazon's original plan called for hiring up to 40,000 in New York, making the smaller office a mere consolation prize.
The tax and policy considerations for wealthy companies will surely increase due to the perhaps punitive, certainly antagonistic calls to separate corporations from a greater share their wealth. As for why Amazon was the poster child for the new taxes, the Council said: "They have contributed to the growing income inequality, displacement, and housing affordability issues facing our City." Seattle has spent US$ 100,000 annually for each resident who is in need of housing, health services, and addiction treatment with little visible effect. Policy magazine City Journal's Christopher Rufo denies Sawant's assertion that the problem is capitalism and rising rents, arguing instead that social problems and job losses are causing the majority of the homeless situation. Another factor is that "More than half of Seattle's homeless come from outside the city limits, according to the city's own data."
Rumors swirled in 2019 that Amazon was not paying its taxes, with the Wall Street Journal concluding "There are indications Amazon paid little or no federal income taxes for 2018." What is known is that deductions and incentives lower Amazon's corporate tax rates, and that payroll taxes must be paid regardless. Walmart's Vice President of Corporate Affairs attacked Amazon, asking, "How about paying your taxes?"
| Fiscal Year | Total Net Sales | Provision for Income Taxes | Provision for Income Taxes / Net Sales |
| --- | --- | --- | --- |
| 2019 | $280,522,000,000 | $2,374,000,000 | 0.846% |
| 2018 | $232,887,000,000 | $1,197,000,000 | 0.514% |
| 2017 | $177,866,000,000 | $769,000,000 | 0.432% |
Democrat U.S. Presidential Candidate Joe Biden piled on about the tax question tweeting that Amazon should "pay its fair share." Amazon tweeted out a response: "We pay every cent owed . .. Assume your complaint is w/ the tax code, not Amazon." The corporate tax rate is expected to go up if Biden becomes president. Jeff Bezos' personal wealth is now US$ 171 billion. Amazon has been running a brisk business throughout the coronavirus pandemic. Walmart has pegged itself as Amazon's top rival. It is planning to challenge Amazon Prime with its own subscription service. It has also been investing heavily in its online marketplace, as SWFI has previously reported, under CEO Doug McMillon.
Violating Sanctions
United States Department of the Treasury nailed Amazon and is forcing the company to pay US$ 134,523 after violating U.S. sanctions by selling goods to people in Crimea, Iran, and Syria. Amazon agreed to settle with the Treasury Department's Office of Foreign Assets Control (OFAC). These violations occurred between 2011 and 2018.
Keywords: Amazon.com, Inc.