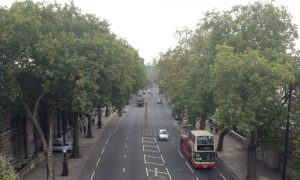 Foresight Group Bought Pensions Infrastructure Platform Limited
Posted on 07/10/2020
---
Foresight Group LLP acquired U.K.-based Pensions Infrastructure Platform Limited (PIP), a £1.8 billion asset manager created by pension schemes. The board of PIP ran a competitive process. The deal involves the PIP team transferring to Foresight to manage PIP's assets and relationships with its limited partners. PIP's CEO Paula Burgess will become a partner of Foresight and the whole PIP team, including CIO Ed Wilson and head of asset management Andy Clapp, will join Foresight's team. Foresight Group is a £4.5 billion infrastructure and private equity manager.
In 2012, the Pensions Infrastructure Platform was formed by the Pensions and Lifetime Savings Association in partnership with the Pension Protection Fund and other investors. In 2016, PIP formed the Multi-Strategy Infrastructure Limited Partnership to target direct investments into U.K. infrastructure assets through this vehicle.
In late June 2019, Foresight Group bought John Laing Group's £764 million investment advisory business.
Deals by Pensions Infrastructure Platform Limited
14 SEPTEMBER, 2015
INVESTMENT SECURED FOR THAMES TIDEWAY TUNNEL PROJECT
One of PiP's early introductions of pension scheme investment in to landmark infrastructure projects across the UK.
15 JULY, 2016
FIRST DEBT INVESTMENT MADE BY PIP MSI
This was the first investment for the PiP Multi-Strategy Infrastructure Fund and marked another milestone in the development of Pensions Infrastructure Platform.
30 NOVEMBER, 2016
FIRST EQUITY INVESTMENT MADE BY PIP MSI
PiP's Better Alignment means our first equity investment provided our pension scheme investors with the secured, long-term, inflation-linked cash flows they seek to support their accrued pension payment obligations.
30 JUNE, 2017
FACILITATION OF PENSION SCHEME INVESTMENT INTO RED FUNNEL FERRIES
As part of PiP's Better Alignment, PiP was able to facilitate the investment of UK pension scheme capital into a critical service to the island community, which contributes to the overall social integrity of the area.
Aura Wind
PiP acquired a 100% stake in the portfolio in 2016.
27 NOVEMBER, 2017
STAKES IN 10 PPP PROJECTS ACQUIRED BY PIP
A transactional milestone for PiP, taking us close to £750m of assets under management just 18 months after the launch of our first fund.
Cornwall Energy Recovery Centre
PiP acquired a stake in the Cornwall Energy from Waste project in late 2017. Having become operational in 2016, the Energy from Waste facility in Cornwall processes 240,000 tonnes of municipal waste per year in the region.
Severnside Energy Recovery Centre
PiP acquired a stake in the Public Private Partnership to design, build and operate an EfW plant in Bristol and two waste transfer stations in London in late 2017.
Allerton Waste Recovery Park
PiP acquired a stake in the AWRP in late 2017 as part of a portfolio of PPP/PFI assets.
Azure Sun Solar
PiP acquired a 100% stake in the 30MW portfolio of six solar farms in 2017 following completion of construction on each solar farm.
Scottish Roads Partnership
The project, in which PiP acquired a stake in late 2017, involves construction work on nearly 30 kilometres of motorway, 12 kilometres of new build road and 16 kilometres of network upgrades, as well as the ongoing operations and maintenance of the three motorway routes until 2047.
2 JULY, 2018
FACILITATION OF PENSION SCHEME INVOLVEMENT IN EDF RENEWABLES CONSORTIUM
In partnership with Dalmore Capital, PiP, with investment from large UK local authority pension schemes, became a new partner in twenty four of EDF Renewables UK wind farms (c.550MW) with the purchase of a 49% minority stake. The cash proceeds to EDF at close for the 49% stake are £701 million.
Other investments
The Southmead Hospital PPP aims to provide a modern acute hospital which will provide efficient, high quality, specialist care.
Sustainable Communities for Leeds is responsible for the refurbishment of over 1260 existing council and leaseholder homes and the building of 388 new council homes over the first 3½ years of the project.
The new Dumfries and Galloway Royal Infirmary is designed to enable staff to deliver the best possible healthcare and to provide patients with the highest quality facilities in their local area.
Source: PIP