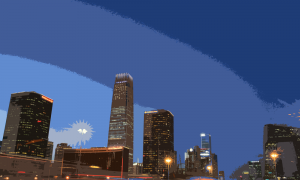 CIC Advisory Board Member DeAnne Shirley Julius Exits over Concerns over New Security Law for Hong Kong
Posted on 07/13/2020
---
Dame DeAnne Shirley Julius is a former economic analyst for the Central Intelligence Agency and an American-British economist. Julius is the former Chairman of the Chatham House. DeAnne Shirley Julius stepped down from her role as a member of the International Advisory Council of the China Investment Corporation (CIC). CIC's IAC is an internal advisory body consisting of experts of international reputation and status, who at the request of the company provide advice to help the company better understanding global macroeconomic and financial issues and develop its overall strategic direction and policies, including overseas investment strategies, policies and processes. The IAC convenes once a year.
DeAnne Shirley Julius is leaving over concerns over Chinese restrictions on free speech, including Beijing's new national security law for Hong Kong.
Some North American members of the council include John L. Thornton, Chairman of the Brookings Institute and former President of the Goldman Sachs Group. Merit E. Janow and David Denison (former CEO, Canada Pension Plan Investment Board) are also council members. Other European members include, Knut N. Kjaer, Jean Lemierre (France), Lord Sassoon (United Kingdom), and Gerhard Schröder (Chancellor of Germany from 1998 to 2005).