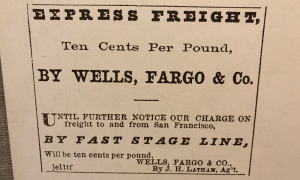 Wells Fargo has First Quarterly Loss Since the Subprime Crisis of 2008
Posted on 07/14/2020
---
Wells Fargo generated its first quarterly loss since 2008. Wells Fargo had a net loss of US$ 2.4 billion in the second quarter of 2020.
"We are extremely disappointed in both our second quarter results and our intent to reduce our dividend," CEO Charlie Scharf said in the press release. "Our view of the length and severity of the economic downturn has deteriorated considerably from the assumptions used last quarter, which drove the $8.4 billion addition to our credit loss reserve in the second quarter."
Wells Fargo is dealing with a dozen regulatory consent orders tied to its 2016 fake accounts scandal.
Wells Fargo's current CEO says the bank needs to eliminate over US$ 10 billion of expenses, which translates into a significant amount of layoffs.