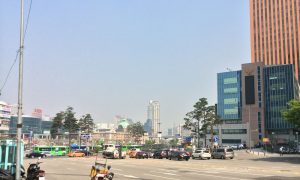 Bank of Korea Gets the OK on Lending Program to Buy Corporate Debt
Posted on 07/17/2020
---
The Bank of Korea's monetary policy committee has approved a lending program to help keep credit flowing to the economy and stabilize the local debt market. The central bank will provide financing to a special purpose vehicle that will directly purchase AA-rated and A-rated corporate debt. This special purpose vehicle will also be able to acquire BBB rated commercial paper.
The Bank of Korea said that loans worth up to 8 trillion KRW will be made available on an as-needed basis.
The Bank of Korea kept its record-low policy rate unchanged as expected, which is at 0.5%.