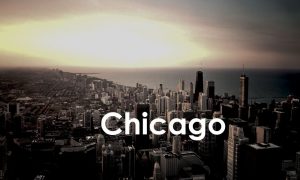 Amid Threats of Funding Cuts, Two Newly Formed Illinois Cop and Firefighter Pensions Emerge
Posted on 07/22/2020
---
The world has seen nightly protestors, rioters, and vandals in some cities ever since May 26, 2020. "Defund the police" is now not only a slogan, but a credible threat. With their hands tied behind their backs, police chiefs across the U.S. are facing off against politicians doing their best to pacify a vocal crowd of dissenters. Law enforcement says reductions in their allocations will cost officers jobs and reduce public safety. Opponents have scanned budgets for signs of weakness, and they've been finding targets. For example, the Seattle City Council plans to layoff over 700 police officers with a 50% budget cut. After protest pressure in June, Los Angeles Mayor Eric Garcetti withdrew the planned increase in the police budget and is seeking to cut another US$ 250 million. Other major cities are following suit. To add oil to the fire, in an environment of sweeping job losses and business closures, some governors and city leaders have emptied out and have given early release of convicts in jails and state prisons since the onset of the coronavirus. Amid the COVID-19 lockdown of businesses and social gatherings, these protests are having a material impact on metropolitan police pensions across America. Police pensions are active investors in fund products like private equity and venture capital.
Chicago
There are several reasons public agencies are spending more today than in years past. If there are too few officers, cities have to pay expensive overtime compensation to have the extra shifts covered. This has been the case in Illinois as elsewhere. Former Mayor of Chicago Rahm Emmanuel attempted to solve this problem, and completed his expansion of the police department at the end of 2018 with the addition of 1,200 new positions. Results have been murky. Chicago is a byword for crime in the media, with a sample outlet, WGN TV, reporting a "Spike in murders, shootings," in June 2020. Murders increased by 34% year over year and shootings increased by 45%. Gun ownership is frowned upon in Chicago, and several laws prevent at-risk individuals from purchasing them. The national feud over who is to blame for Chicago criminals arming themselves is ongoing.
Chicago's non-partisan government research organization The Civic Federation reported that budgeted police funding increased even when the number of employees decreased. When 6.7% fewer people were employed, appropriations shot up by 27.7%. A significant factor in the personnel costs included: "increases in salaries and wages set by collective bargaining agreements with the Fraternal Order of Police and several other unions." However, salary increases and overtime costs are not the only sticking points. Many are now specifically calling for reductions that have less impact on the number of officers on the ground and more on their golden years. Those who want police defunded are thus turning their attention to their retirement benefits.
The Chicago Police budget comes to US$ 1.68 billion for 2020, 15% of the city's budget. Also in 2020, US$ 737.5 million will be allocated to the police pension fund. This makes the city's total cost for the police department US$ 2.45 billion for 2020. There are 14,709 full time employees in the department. A total of US$ 82.6 million is allocated to defending the police from lawsuits and all other legal costs in 2020. Chicago's four pension funds combined receive annual allocations of US$ 1.7 billion, or about the same amount as it takes the run the police department for a year. A total of 649 pension funds (police and firefighter) were brought under a single roof by Governor J.B. Pritzker in December 2019.
The leader of this new combined pension fund in Illinois is Richard A. White. He will reside over the developing Illinois Police Officers' Pension Investment Fund. At the last meeting, the fund discussed plans for a website. The fund will need to be operational by July 1, 2022. It will manage US$ 8.3 billion in assets. White has 42 years of experience in law enforcement and public pensions (chaired Orange County Employees Retirement System). Although he has been tapped to move the ball forward, the search for a new Executive Director will commence and result in a hire within one year of White's appointment, unless it is extended.
Implications for Education in Illinois and Beyond
Any teachers in Illinois who are following the developments would have noticed that they, too, have been put on notice by policy wonks. In Illinois, state lottery proceeds have traditionally gone toward education budgets, but it has been discovered that the state was actually using the lottery money to free up education spending for other projects. Unfortunately, there is another problem wrote Adam Shuster, Director of Budget and Tax Research at think tank Illinois Policy: "Lottery money never really makes it to the classroom. Instead, those revenues are more than eaten up by annual contributions to teachers' pensions . . . The money is going directly to pensions; students do not benefit from it. This school year, 36% of spending on education is going toward pensions. Spending on teacher pensions has risen 200% while spending on students in the classroom has risen just 20% since 2000."
This is a scenario playing out elsewhere, though Illinois provides a useful test case through which to see it. Shuster shares another interesting statistic regarding Illinois state workers: "Pension spending since 2000 has grown 501% as core services have been cut by the state." Shuster also found the total state pension debt to be nearly US$ 200 billion. Cost savings from combining the funds is not expected to be material, but a pension overhaul is also a tall order, given the difficulty faced in other states where pensioners clung to the promises they received from the state.
The Chicago Teachers' Pension Fund (CTPF) is directed by Charles A. Burbidge. His career has spanned positions from Chief Economist in Chicago to CFO of Los Angeles Unified School District and Atlanta Public Schools, before assuming the top position at CTPF. Burbidge says he has created "an environment of collaboration and high expectations that contributed to the passage of landmark education funding reform in Illinois that resulted in new pension funding streams." Burbidge is highly interested in emerging market opportunities, with 30.3% of the fund's assets in emerging market equities in 2019. This was a larger stake than Burbidge held in domestic equities, at 29.1%. Fixed income was 23.5%, REITs were 1.5%, Real Estate was 6.7%, Private Equity was 3.5%, and Infrastructure was 2%. The remainder was in cash. Private equity and real estate were slated for additional funding since they were below targets of 5% and 9% respectively.
In 2018 and 2019, CTPF paid out US$ 1.5 billion in retirement-related benefits. Another US$ 58.6 million was spent on healthcare in 2019. Investment income was US$ 513.6 million and another US$ 999.1 million was levied from taxes and contributions. The funded ratio of CTPF is 47.5%. CTPF says tax increases in 2016 and 2017 will ensure a "solid path of diverse, stable, and equitable funding." The return rate was 5.5% for 2019. Retirees are living well, with over 40% of beneficiaries over the age of 75. A total of 11% are over 85, and more than 4% are over the age of 90.
Keywords: Illinois Firefighters Pension Investment Fund, Illinois Police Pension Investment Fund.