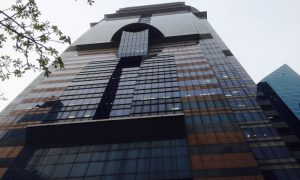 Out of the COVID-19 Frying Pan, GIC Sees Rough Waters Ahead
Posted on 07/28/2020
---
Singapore's GIC Private Limited released its annual report for the year ended March 31, 2020. GIC had decreased its proportion to developed and emerging market public equities, while favoring private asset allocation such as private equity and infrastructure. GIC took profits on many equity positions before the COVID-19 pandemic struck, as the SWF had "concerns over high asset prices, weakening fundamentals, limited policy room, and growing geopolitical uncertainties," according to the annual report. However, GIC still experienced a tough March quarter. GIC does not publish 1-year returns, unlike many large pensions and other SWFs.
Furthermore, GIC's share of bonds and cash rose due to a flight to safety. On the geographic asset allocation front, little changed.
With regard to private markets, GIC sees the theme on e-commerce growth a key reasons for investing in data centers and logistic properties. The technology sector remains key for the Singaporean sovereign investor. GIC also sees opportunity both in healthcare technologies, financial technologies, and enterprise software companies. On the infrastructure front, GIC has found a home in renewable energy in markets like India.