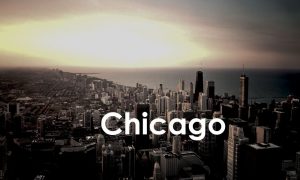 SPAC TIME: Cantor Fitzgerald Helps GCM Grosvenor go Public
Posted on 08/04/2020
---
Chicago-based GCM Grosvenor is a global alternative asset management firm that services many U.S. pension plans, giving them access to private equity investments. The firm has approximately US$ 57 billion in assets under management across private equity, infrastructure, real estate, credit, and absolute return investment strategies. GCM Grosvenor is becoming a public company through a merger with CF Finance Acquisition Corporation, a special purpose acquisition company (SPAC) sponsored by Cantor Fitzgerald, a leading global financial services firm. The companies announced that they have entered into a definitive agreement to effect the transaction. The combined company will operate as GCM Grosvenor Inc. and expects its Class A common stock to be listed on the NASDAQ stock exchange. GCM Grosvenor's existing senior management team, led by Chairman & CEO Michael J. Sacks, will continue to lead the business. The transaction values GCM Grosvenor at US$ 2 billion. At closing, the public company's name will be changed to GCM Grosvenor Inc.
Upon the completion of the transaction, GCM Grosvenor management will own in excess of 70% of the equity interests of the combined company – consistent with their historic ownership level of the firm. Entities affiliated with Hellman & Friedman (H&F), a minority investor in GCM Grosvenor since 2007, will sell their equity interest in connection with the completion of the transaction.
The deal gives GCM Grosvenor added liquidity and financial flexibility.
CF Finance Acquisition Corporation is a NASDAQ listed special purpose acquisition company sponsored by Cantor Fitzgerald.
Details
In connection with the transaction, the CFAC Sponsor will forfeit one-third of their class B shares, further enhancing the transaction's value. Upon closing, it is expected that GCM Grosvenor management will own more than 70% of the outstanding shares of the combined company, modestly higher than its historic ownership. Pursuant to the terms of the transaction agreement, H&F's equity interest in the company will be purchased according to the terms of a pre-existing option. Current CFAC stockholders, including Cantor Fitzgerald, and additional institutional investors will own the remaining outstanding shares of the combined company. Subject to the closing of the transaction between GCM Grosvenor and CFAC, these additional institutional investors have committed to participate in the transaction through a US$ 195 million private investment in public equity (PIPE) at $10.00 per share. Cantor Fitzgerald will also invest an additional US$ 30 million at closing of the transaction.
Before giving effect to any redemptions by the public stockholders of CFAC, the cash held in CFAC's trust account, together with the US$ 195 million in PIPE proceeds and $30 million investment from Cantor Fitzgerald, will be used to pay $150 million cash consideration to selling shareholders, including H&F, pay transaction expenses, reduce GCM Grosvenor's existing indebtedness, and fund GCM Grosvenor's future growth.
Advisors
J.P. Morgan served as exclusive financial advisor to GCM Grosvenor. Latham & Watkins LLP served as legal counsel to GCM Grosvenor.
Cantor Fitzgerald & Co. acted as financial and capital markets advisor to CFAC and The Klein Group, LLC acted as M&A advisor to CFAC. Hughes Hubbard & Reed LLP and Ellenoff Grossman & Schole LLP served as legal counsel to CFAC.
J.P. Morgan and Cantor Fitzgerald & Co. served as placement agents for the PIPE financing.