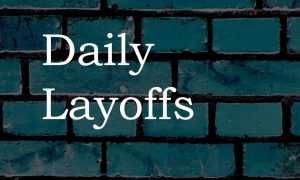 SWFI Daily Layoffs Briefing, August 28, 2020
Posted on 08/28/2020
---
Here are more layoffs tied to the economic impact of the Wuhan coronavirus (COVID-19) pandemic – more or less to the lockdown measures as well.
Coke
Coca-Cola Co is shedding thousands of workers due to COVID-19 impacting sales. Coca-Cola was offering voluntary redundancy to 4,000 workers in the United States, Canada, and Puerto Rico.
MGM Resorts International
MGM Resorts International is sending separation letters to 18,000 U.S. employees who were furloughed during the COVID-19 pandemic. The job cuts are permanent for now.
Marks & Spencer
British retailer Marks & Spencer said it plans to cut around 7,000 jobs. Impacted areas include its central support center and regional management.
NetApp
NetApp Inc. is laying off around 5% of its staff.
United Airlines
United Airlines Holdings Inc was preparing the biggest pilot furloughs in its history, saying it needed to cut about 21% of total pilot jobs. This is due to a drop in air travel.
General Atomics
San Diego-based General Atomics Aeronautical Systems, Inc. (General Atomics), a drone maker, is terminating roughly 630 of its roughly 10,000 employees.
Estee Lauder
Cosmetics maker Estee Lauder Cos Inc revealed plans to cut thousands of jobs.