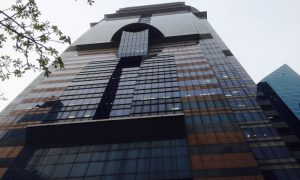 GIC Invests in Private Placement in I-MAB
Posted on 09/06/2020
---
Singapore's GIC Private Limited has joined a consortium of institutional investors, led by Hillhouse Capital Group, to invest approximately US$ 418 million through a private placement in I-MAB (Nasdaq: IMAB), a clinical stage biopharmaceutical company committed to the discovery, development and commercialization of novel biologics. I-MAB is headquartered in Shanghai.
In addition to GIC, other participants in the consortium include Avidity Partners, OrbiMed, Octagon Capital Advisors, Invus, Lake Bleu Capital, Perceptive Advisors, Cormorant Asset Management, Sphera Healthcare, and Alyeska Investment Group, L.P. Hillhouse is entitled to nominate one representative to I-MAB's Board of Directors.
I-MAB will receive all proceeds from the private placement and intends to utilize them to fund the ongoing and planned research and clinical programmes globally, as well as to develop its commercialization capabilities in China. According to the filing, "The private placement comprises (1) the sale to the Investors of approximately US$418 million of the Company's 29,133,502 ordinary shares (the "Ordinary Shares") (equivalent to 12,666,740 American Depositary Shares ("ADSs") at a purchase price equivalent to US$33 per ADS, representing a 2.9% premium to the 30-day VWAP; and (2) warrants (the "Warrants") to subscribe for an aggregate of 5,341,267 Ordinary Shares (equivalent to 2,322,290 ADSs) at an exercise price equivalent to US$45 per ADS, representing a 40.3% premium to the 30-day VWAP, which may further increase the proceeds of approximately US$104.5 million if the Warrants are fully exercised. The Warrants will remain exercisable at the election of the Investors within 12 months after the closing of the private placement."
Choo Yong Cheen, Chief Investment Officer of Private Equity, GIC, said in a press release, "Our recent investment represents the strengthening of our partnership with I-MAB. As a long-term investor, we have been supporting the growth of the company from a discovery-focused start-up, through its IPO, and towards becoming a global biopharma. We are confident that the company's management will continue to maintain a focus on innovation."
Advisors
Jefferies LLC is acting as lead placement agent for the private placement. China Renaissance also participated as a financial advisor.
Strategic Deal
On the same date, I-MAB entered into a global partnership agreement for the development and commercialization of lemzoparlimab (also known as TJC4), an innovative anti-CD47 monoclonal antibody internally discovered and developed by I-MAB for the treatment of cancers. In addition, the two partners will collaborate on additional transformative CD47-based bispecific antibodies as well as combination therapies. I-MAB got into a deal with Abbvie, in which, Abbvie will make an upfront payment of US$ 180 million.
According to the earlier filing, "Additionally, in connection with the topline clinical data released recently, I-Mab has earned the first milestone payment of US$20 million payable under the agreement, for combined payments of US$200 million. The Company will also be eligible to receive up to US$1.74 billion in further success-based development, regulatory and sales milestone payments for lemzoparlimab, of which US$840 million are based on clinical development and regulatory approval milestones, with the remainder based on commercial milestones. Upon commercialization of lemzoparlimab, AbbVie will also pay tiered royalties from low-to-mid teen percentages on global net sales outside of Greater China. In addition, AbbVie has a right of first negotiation to in-license further development and commercialization of two additional lemzoparlimab-based bispecific antibodies discovered and currently being developed by the Company. The potential value of each such license is minimum US$500 million in upfront and milestone payments, for a combined total of no less than US$1 billion. If the Company and AbbVie cannot agree on the licensing terms, the relevant programs will not move forward."