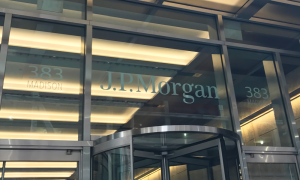 As JPMorgan Aims for Sales and Trading Teams to Return to Offices, COVID-19 Infection Hits a NY Employee in the Unit
Posted on 09/15/2020
---
Since the middle of March 2020, a significant number of Wall Street brokers, traders, and bankers have been working remotely.
JPMorgan Chase & Co. sent a number of its Manhattan employees home this week after a worker in equities got hit with COVID-19. JPMorgan told its employees about the infection on September 13, 2020.
Earlier, JPMorgan informed senior employees in the sales and trading operations in London and New York that they must return to the office by September 21, 2020.