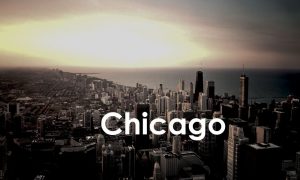 Aksia Scoops Up Alignium
Posted on 09/30/2020
---
Aksia LLC entered into an agreement to acquire real estate specialist Alignium LLC. The transaction is expected to close in the fourth quarter of 2020, subject to certain customary closing conditions.
Chicago-based Alignium is headed by Dan Krivinskas, Mark Bartmann, and Scott Krouse, provides specialist real estate investment advisory services to institutional investors globally. The Alignium senior team has advised clients on over US$ 14 billion of real estate investments, encompassing a wide range of strategies, structures, and property types, across markets around the globe. Following the transaction, Aksia's real estate activities will be centered in Chicago, which will complement Aksia's existing offices in New York, San Diego, London, Tokyo, Boston, Athens, and Hong Kong. Alignium's Dan Krivinskas will be welcomed as a Partner of Aksia and assume a senior management position. Mark Bartmann and Scott Krouse will join Aksia as Managing Directors.
Alignium was previously known as the RVK, Inc. Real Estate Consulting Group. Alignium's senior management team led a lift-out of the platform from RVK in February 2017.