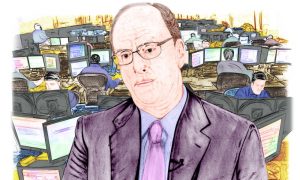 BlackRock Takes Majority Ownership in New Green Power
Posted on 10/05/2020
---
A private fund managed by BlackRock Real Assets (part of BlackRock Inc.) signed an agreement to acquire a majority stake in Taiwanese solar energy firm New Green Power Co., Ltd (NGP). Taiwan media reported the deal was worth 6.8 billion of New Taiwan dollars.
This is BlackRock's third investment associated or in New Green Power. Since 2018, BlackRock Real Assets has been investing with NGP and in that period has jointly developed and constructed more than 40 solar projects in Taiwan.
New Green Power seeks to build out a 1 gigawatt solar portfolio in Taiwan over the next 3 to 5 years.
Taiwan is unusually vulnerable to energy market risks, as it imports most of its fuel to power its manufacturing base. In January 2019, Google launched its inaugural clean energy project in Taiwan, inking a long-term agreement to buy the output of a 10 megawatt solar array in Tainan City, Taiwan, about 100 kilometers south of its data center in the country. The deal ties up Taiwanese energy companies and the country's government, which recently revised Taiwan's Electricity Act to enable non-utility companies to purchase renewable energy directly. The development partners are Diode Ventures, Taiyen Green Energy, J&V Energy, and New Green Power.
Keywords: Alphabet.