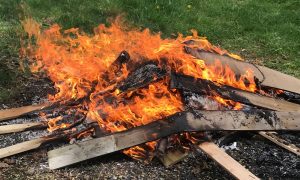 Value Fund Manager AJO Shutters Down After Lousy Returns
Posted on 10/15/2020
---
AJO Partners, which manages around US$ 10.6 billion, is closing its doors at the end of the year. The firm takes a value-style in investing. AJO has offices in Philadelphia and Boston and will cease trading on November 30, 2020. AJO had over-allocated to the value factor.
AJO's Large Cap Absolute Value strategy, which has more than US$ 5.1 billion, down 15% through September 2020 and Small Cap Absolute Value down 21%. AJO's Large Cap Absolute Value strategy largest holding was Intel.
Theodore (Ted) R. Aronson is the founder of AJO, which formed in 1984 (formerly Aronson+Johnson+Ortiz; before that Aronson+Partners; and before that Aronson+Fogler). Aronson plans on retiring after the company closes.
Here is a list of some of their clients.
Aetna
Banco Popular
Bechtel Plant Machinery
Canada Post
Captive Investors Fund
Charlotte Firefighters
Christian Brothers Investment Services
City of Cape Coral Ret System
City of Tallahassee
Commonfund
Cone Health System
Consolidated Nuclear Security
Construction Industry Laborers
Duke Energy
Florida Retirement System
Fluor Marine
Hanford Site
IWA – Forest Industry
Louisiana State Police
Missouri Education Pension Trust
Missouri Local Government Employees Retirement System
MMBB
New England Carpenters
New Jersey Transit
Nordson Corporation
Oklahoma Public Employees' Retirement System
Operating Engineers Local 101
Oregon Public Employees' Retirement Fund
Plumbers & Pipefitters National
Purolator
Richard King Mellon Foundation
SEI Investments
Seminole Boosters
Southern California Edison
St Louis Archdiocesan Fund
University of Arkansas Foundation
West Virginia Investment Management Board
Western Washington Laborers
At December 31, 2019, AJO managed US$ 19,155,430,581 in value-oriented equity mandates for 78 institutional clients in 107 discretionary accounts. By 2020, the client list went down to 51.
Keywords: AJO PARTNERS.