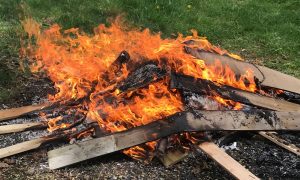 YogaWorks Files for Chapter 11, Online Classes Remain
Posted on 10/18/2020
---
Culver City, California-based YogaWorks Inc., an owner of Yoga studios, filed for Chapter 11 bankruptcy protection. YogaWorks is owned by private equity firm Great Hill Partners. YogaWorks was found in Santa Monica in 1987. YogaWorks also produces online yoga classes and videos through MyYogaWorks. The COVID-19 lockdown helped destroy the business, as chains were shut down.
Great Hill Partners bought YogaWorks in July 2014 from Highland Capital Partners for roughly US$ 45 million.
The Plan
YogaWorks has entered into a stalking horse bidder agreement with San Francisco-based Serene Investment Management, LLC, a low-to-middle market lending company, in which Serene will acquire YogaWorks' digital and education business as well as its intellectual property. Serene Investment Management will also provide debtor-in-possession financing to support YogaWorks through the bankruptcy.