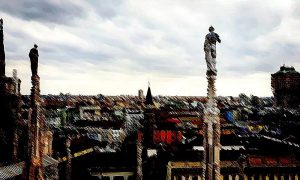 Hines Italy and Cale Street Partners to Financially Back MilanoSesto Development
Posted on 10/21/2020
---
Hines and real estate firm Cale Street Partners LLP agreed to a framework with Milanosesto S.p.A for the acquisition and development of "Unione Zero", the first parcel to be developed in MilanoSesto. MilanoSesto is a project located in the north-east quadrant of Milan's metropolitan area. Hines Italy will serve as a strategic advisor and development manager. The first chunk of investment of €500 million is through a fund vehicle, with Prelios Group as the fund manager. The fund investment will catalyze the development of approximately 250,000 gross square meters. The project aims to make Sesto San Giovanni an integral part of the Milan metropolitan area.
Cale Street Partners has backing from the Kuwait Investment Office, which is part of the Kuwait Investment Authority (KIA).
The Intesa Sanpaolo Group is providing some financing for the project.