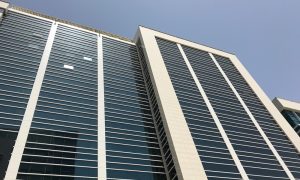 SoftBank and Mubadala Participate in $700 Million Round in REEF Technology
Posted on 11/03/2020
---
REEF Technology, formerly known as ParkJockey, is a Miami-based provider of parking lot optimization and services. REEF Technology raised US$ 700 million from SoftBank Group Corporation, Mubadala Investment Company, Oaktree Capital Management, UBS Asset Management, and Target Global. Parking lots and garages are in greater need of optimization as less consumers visit brook-and-mortar stores.
In addition, REEF Technology formed a US$ 300 million fund called the Neighborhood Property Group to acquire strategic real estate assets, in partnership with Oaktree Capital Management.
Mubadala and SoftBank invested in ParkJockey in late 2018. ParkJockey originally was just providing hardware, software, and management services for parking lots.
Keywords: UBS Group AG.