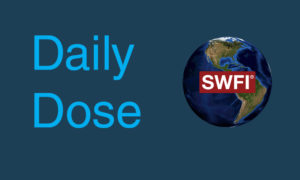 DAILY DOSE: November 10, 2020
Posted on 11/10/2020
---
1. Former U.S. Vice President Joe Biden is being recognized by major U.S. media outlets and foreign leaders on being the next U.S. President. U.S. President Trump is disputing and filing lawsuits in several states over alleged voter irregularities. U.S. Attorney General Bill Barr authorized the Department of Justice to probe into any substantial allegations over voter fraud.
2. Royal Dutch Shell Plc is closing down its Convent refinery in south Louisiana in the middle of November as the oil giant seeks to sell the facility. The 53-year Convent site has around 675 employees and moves out 211,100 barrel-a-day.
3. Adobe announced it has entered into a definitive agreement to acquire Workfront, ag work management platform for marketers, for US$ 1.5 billion, subject to customary purchase price adjustments. The transaction, which is expected to close during the first quarter of Adobe's 2021 fiscal year, is subject to regulatory approval and customary closing conditions. Until the transaction closes, each company will continue to operate independently.
4. General Motors seeks to add 3,000 engineers in push for electric vehicles.
5. The State of New Jersey plans to close indoor dining between 10 PM and 5AM due to coronavirus spread concerns.
6. Ukrainian President Volodymyr Zelenskiy had tested positive for the coronavirus, and the finance minister, the defence minister and Zelensky's top aide were also reported to be infected.