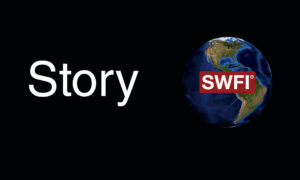 Peru's Interim President Manuel Merino Resigns Less than a Week into his Administration
Posted on 11/15/2020
---
Peru's interim President, Manuel Arturo Merino de Lama (Manuel Merino), who has been the Peruvian president since November 11, 2020, has resigned on Sunday, less than a week into his new administration. Protests in Peru were calling for his removal, after 2 people were killed. At least nine of Manuel Merino's Cabinet members quit.
Manuel Merino assumed the Peruvian presidency on Tuesday after the opposition-dominated Congress voted to remove his predecessor Martín Alberto Vizcarra Cornejo (Martin Vizcarra), over bribery allegations. The legislature voted to impeach and remove Martin Vizcarra using a clause dating back to the 19th century to declare the president of "permanent moral incapacity" based on unproven allegations that the he took and accepted bribes while serving as a governor in Peru.
Manuel Merino also serves as a Member of Congress (AP) representing the Tumbes constituency for the 2020–2021 term.
Manuel Merino is part of the Acción Popular party (Popular Action party), a moderate-right political party in Peru.