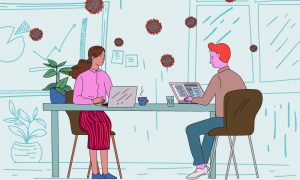 Moderna Announces Primary Efficacy Analysis in Phase 3 for COVID Vaccine Candidate, Applies for Emergency FDA Use
Posted on 12/01/2020
---
The U.S. government's Operation Warp Speed is showing major results. Moderna, Inc. (Nasdaq: MRNA) is an American biotechnology company based in Cambridge, Massachusetts. Moderna released the primary efficacy analysis of the Phase 3 study of mRNA-1273 conducted on 196 cases confirms the high efficacy observed at the first interim analysis. The data analysis indicates a vaccine efficacy of 94.1%. Safety data continue to accrue and the study continues to be monitored by an independent, NIH-appointed Data Safety Monitoring Board (DSMB). Moderna has submitted its application to the U.S. Food and Drug Administration (FDA) for emergency use authorization of its COVID-19 vaccine. Moderna's latest results show its coronavirus vaccine is 94% effective at preventing COVID-19 and 100% effective at preventing severe cases of the disease. After Pfizer, Moderna is the second company to apply for emergency use authorization of a coronavirus vaccine.
According to the press release, "Efficacy was consistent across age, race and ethnicity, and gender demographics. The 196 COVID-19 cases included 33 older adults (ages 65+) and 42 participants identifying as being from diverse communities (including 29 Hispanic or LatinX, 6 Black or African Americans, 4 Asian Americans and 3 multiracial participants)."
Moderna is the first company to start clinical trials back in March 2020 in Seattle.
Moderna is working with the U.S. Centers for Disease Control and Prevention (CDC) and McKesson to prepare for the challenges of shipping the vaccine to administration sites.