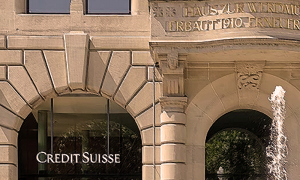 Credit Suisse Group Proposes Outgoing Lloyds Banking CEO as its Next Chairman
Posted on 12/01/2020
---
Credit Suisse Group AG is proposing outgoing Lloyds Banking Group Chief Executive Officer António Horta-Osório (António Mota de Sousa Horta-Osório) as its next chairman. This move would bring the end of a 10-year long run with exiting Chairman Urs Rohner. Swiss lawyer Urs Rohner served as the CEO of ProSiebenSat.1 Media from 2000 to 2004.
"António Horta-Osório shall succeed Urs Rohner who will step down in 2021 as previously announced upon reaching the statutory term of 12 years," Credit Suisse said in a statement, referring to Rohner's 12-year time, first as vice-chairmen and since 2011 as chairman, on the board.
António Horta-Osório was born in Lisbon and helped turn around Lloyds Banking Group, when he took the CEO role back in March 2011.