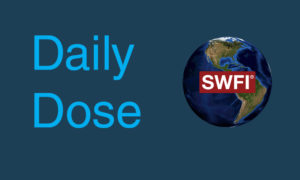 DAILY DOSE: December 2, 2020
Posted on 12/02/2020
---
1. Thailand's constitutional court ruled the country's Prime Minister Prayut Chan-o-cha was not guilty of a conflict of interest for staying in an army residence after retiring as army commander in September 2014. This ruling means Prayut Chan-o-cha can remain in power. the complaint brought by the Pheu Thai party, the largest opposition grouping in Parliament. In the past 12 years, court rulings have kicked out three Thai prime ministers.
2. American Airlines Group Inc and United Airlines halts non-stop flights to Shanghai from the United States and added Seoul on the route. REASON: Airline crews had lengthy wait times upon arrivals and limited local accommodations.
3. "Prosecution decisions must be fair and impartial, and the rights and freedoms of people in Hong Kong must be upheld," said U.K's Foreign Minister Dominic Raab. Raab made the comments after three Hong Kong activists including Joshua Wong began their prison sentences.
4. Bayer AG is forming a unit within its healthcare division to speed up and support cell and gene therapy development.
5. McDonald's iconic barbecue McRib sandwich returns in the U.S. beginning Wednesday for a limited time.
6. SoftBank Group Corporation is winding down its derivatives holdings following investor complaints, which are due to be closed by the end of December 2020.
7. Shares of Xiaomi Corp. fell the most ever in Hong Kong after China's #2 smartphone maker raised US$ 3.1 billion in a large top-up placement. Xiaomi confirmed it had sold shares at HK$ 23.70 a piece.