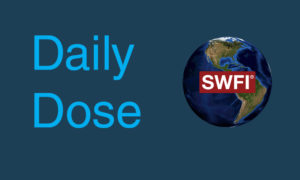 DAILY DOSE: December 10, 2020
Posted on 12/10/2020
---
1. Former U.S. Vice President Joe Biden is going with trade lawyer Katherine Tai for his pick as heading up the Office of the United States Trade Representative (USTR). From 1996 to 1998, she lived and worked in Guangzhou, China teaching English at Zhongshan University as a Yale-China Fellow. During the Obama administration, she was Chief Counsel for China Trade Enforcement with responsibility for the development and litigation of U.S. disputes against China at the World Trade Organization. Katherine Tai's parents immigrated from Taiwan.
Biden is also tapping Susan Rice to lead White House domestic policy.
2. Seventeen states whose elections were won by President Donald Trump informed the Supreme Court on Wednesday that they support Texas Attorney General Ken Paxton's bid to file a lawsuit. The lawsuit could effectively reverse Joe Biden's projected Electoral College win.
3. U.S. sanctions against Turkey are expected to be announced soon. The U.S. is poised to use CAATSA sanctions on Turkey over its purchase of Russian missile defense systems.
4. Airbnb $ABNB (class A shares) opens at US$ 153 per share in market debut.
5. U.S. Federal Communications Commission (FCC) denies Huawei's appeal of designation as a company posing as a national security risk.
6. Southwest Airlines extends bookable flight schedule through August 16, 2021.
7. Pfizer Inc. claims there were no COVID-19 related deaths in its study. Pfizer and BioNTech announce publication of results from Phase 3 trial of BNT162b2 COVID-19 Vaccine Candidate in the New England Journal of Medicine.