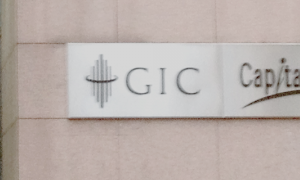 GIC Buys into Kennedy Wilson JV on UK Logistics
Posted on 12/18/2020
---
The logistics sector continues to be a long-term area of focus for Asian institutional investors like Korean pensions and Singaporean sovereign wealth investors. Real estate investment company Kennedy Wilson and Singapore's GIC Private Limited entered into a joint venture to acquire and manage urban logistics properties in the U.K., with the potential to expand into Ireland and Spain.
The Joint Venture will be seeded with a US$ 220 million portfolio comprising 18 urban logistics assets in prime locations in the U.K. The assets are currently wholly owned by Kennedy Wilson. The Joint Venture will seek additional last-mile urban distribution center investment opportunities, targeting total assets of up to US$ 1 billion.
Kennedy Wilson will be responsible for the sourcing, acquisition, and management of the assets. Kennedy Wilson will have a 20% ownership and GIC will have an 80% ownership in the Joint Venture.
Fairfax Financial
Kennedy Wilson formed a US$ 2 billion platform with Fairfax Financial Holdings Limited in May 2020 that pursues first-mortgage loans secured by real estate in the Western U.S., Ireland, and the U.K. Kennedy Wilson will also invest alongside Fairfax in these loans with an ownership interest between 10% to 25%. During the three months ended September 30, 2020, Kennedy Wilson closed on US$ 335.2 million of loans in the platform, their share of which was US$ 58.3 million.
Keywords: Kennedy-Wilson Holdings, Inc.