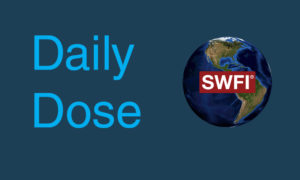 DAILY DOSE: December 20, 2020
Posted on 12/20/2020
---
1. Italy Health Ministry discovers patient in Italy infected with new strain of coronavirus that was also found in the U.K. German Health Minister says coronavirus mutation has not been identified in Germany. Germany plans to restrict flights from and to the U.K. and South Africa. Netherlands will ban flights carrying passengers from the United Kingdom from Sunday until January 1, 2021. The new strain of coronavirus could be up to 70% more transmissible versus earlier forms.
2. Talks between FIS and Global Payments break down on potential merger.
3. Iran finalized the merger of six lenders with major links to its military forces. Sepah Bank is taking over Ansar Bank, Mehr Eqtesad Bank, Hekmat Bank, Ghavamin Bank, and the Kosar Credit Institution.
4. Bahraini asset manager and investment bank SICO has signed an agreement with Bank Muscat SAOG to acquire a majority stake amounting to 72.71% in Saudi-based Muscat Capital, a wholly owned subsidiary of Bank Muscat.