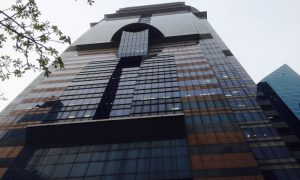 MORE AND MORE: GIC and ESR Form $750 Million Indian Logistics Platform
Posted on 12/22/2020
---
GIC Private Limited, Singapore's sovereign wealth fund, and ESR Cayman Limited announced that they have entered into an 80:20 strategic partnership to establish a US$ 750 million joint venture to develop and acquire industrial and logistics assets in India. The Joint Venture will develop and own institutional-grade, state-of-the-art industrial and logistics facilities as well as acquire core assets, focusing on Tier 1 and Tier 2 cities across India. The Joint Venture will be seeded with a roughly 2.2 million square foot build-to-core asset, located in close proximity to the large consumption hubs of Mumbai and Thane. The transaction is subject to relevant regulatory approvals.
GIC has been investing in India for more than a decade. Continued e-commerce growth in India over the long term, reinforced by rising internet penetration, is expected to drive strong demand for industrial and logistics assets.
Earlier this year, ESR and GIC formed a joint venture for China logistics real estate.