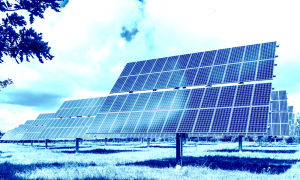 Carlyle Group Invests in Amp Solar Group
Posted on 01/06/2021
---
The Carlyle Group made an investment of US$ 374 million commitment to Amp Solar Group, Inc., a Canadian-based global energy transition platform. Amp Energy is a global renewable energy infrastructure manager, developer, and owner. Since 2009, Amp Energy developed over 1.8 gigawatts of distributed and utility-scale renewable generation projects, hybrid generation plus storage projects, and stand-alone battery storage projects around the world. Equity capital for the transaction has been committed from Carlyle's Global Infrastructure Opportunity Fund and Carlyle's Renewable & Sustainable Energy Fund.
Amp Energy raised over US$ 2.5 billion in capital from global pension funds, two of the Walton family offices (one was ZOMA Capital), Apollo Group (Apollo Investment Corporation), Power Corporation, and others. ZOMA Capital led a C$ 200 million round of financing for Amp Solar group.
In November 2014, Apollo invested US$ 15 million in equity in Amp Solar Group and provided US $250 million in revolving equity financing to Amp Solar UK Ltd., a UK affiliate of AMP Solar Group.
Keywords: Wal-Mart Stores, Walton Enterprises, LLC, Walmart Inc.