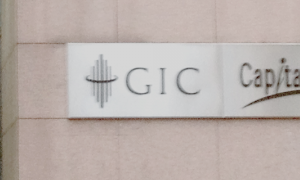 Singapore SWF is a Cornerstone Investor in Thailand's PTT Oil and Retail
Posted on 01/14/2021
---
PTT Public Company Limited or simply PTT (Thai: ปตท.) is a Thai state-owned SET-listed oil and gas company. Formerly known as the Petroleum Authority of Thailand, it owns extensive submarine gas pipelines in the Gulf of Thailand, a network of LPG terminals throughout the kingdom, and it is involved in electricity generation, petrochemical products, oil and gas exploration and production, and gasoline retailing businesses. PTT price its initial public offering (IPO) of shares in retail unit PTT Oil and Retail (PTTOR) to raise up to US$ 1.8 billion. PTT will hold 75% to 77.5% of shares after the IPO.
PTTOR's main business line is its 2,000 gas stations. The company also owns 3,000 coffee shops under the Cafe Amazon brand as well as other restaurants.
PTTOR disclosed placing agreements with 28 cornerstone investors, including SCB Asset Management, BBL Asset Management and Kasikorn Asset Management. Some of the foreign cornerstone investors include Singapore's GIC Private Limited, Asia Research & Capital Management, and JP Morgan.
The final price will be decided by Feb. 3, state-owned PTT said in a statement.