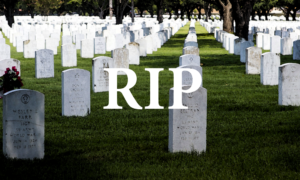 Famous TV Host Larry King Dies at 87
Posted on 01/23/2021
---
Larry King, the longtime CNN host of "Larry King Live", has died at the age of 87. Larry King was famous for interviewing celebrities, athletes, movie stars, politicians, and everyday people. Larry King was on CNN for over 25 years. The statement did not give a cause of death. Larry King had been hospitalized with COVID-19 in late December 2020 at Cedars-Sinai Medical Center in Los Angeles.
Larry King revealed in 2017 that he had been diagnosed with lung cancer and successfully underwent surgery to treat it.
Larry King was born to Jewish immigrant parents on November 19, 1933 as Lawrence Harvey Zeiger. King moved to Miami and started his on-air career as a disc jockey in 1957 after changing his last name to King.