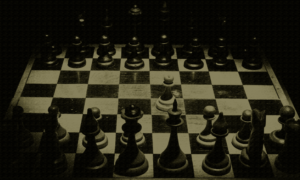 Oman Investment Authority Goes the SDSWF Route
Posted on 01/31/2021
---
Oman remains battled fiscally, as oil prices remain low for the government. The Oman Investment Authority (OIA), the newly-formed SWF that is made from the Oman State General Reserve Fund, Oman Investment Fund, and other entities, released a 6-month milestone list.
OIA was created by a royal decree in June 2020. The estimated US$ 17 billion sovereign wealth fund merged some SOEs and created new government businesses. In July 2020, OIA created the Agricultural Production and Marketing Company to produce high-quality vegetables and fruits. In January 2021, OIA finalized the restructuring of wages and benefits of various state-owned enterprises.
OIA is keen on attracting foreign investments, taking a page from other sovereign wealth funds like Saudi Arabia's Public Investment Fund (PIF) and Mubadala Investment Company.
OIA will become more of a strategic development sovereign wealth fund (SDSWF) versus a future generations fund like the State General Reserve Fund. For example, OIA is going big into tourism, pushing forward on the Alila Hinu resort in Mirbat and building out Bassa Beach of Musandam. OIA is also focused on the initial phase of the Yiti Sustainable Tourism City.
---
Strategic Development Sovereign Wealth Fund (SDSWF) – It is a sovereign wealth fund that can be utilized to promote national economic or development goals.
It is commonly accepted that most sovereign funds have a commercial objective which is to earn a positive risk-adjusted return on their pool of assets. There are some SWFs known to promote national economic or development goals.
Common Scenarios (SDSWF)
Domestic Stabilizer Scenario
SWF invests in domestic asset(s) or domestic firm(s) to stabilize aggregate asset pricing, create domestic jobs, and/or prevent entity insolvency.
Industry Job Creator Scenario
SWF acquires a direct stake or total control of Firm A. Firm A owns proprietary technology, controls a unique process, or has access to materials. Firm A opens a factory, sets up an operation, creates a subsidiary or JV, or research facility in SWF home country. This enables strategic knowledge transfer to the SWF home country, while providing potential employment opportunities for the SWF home population.
Country – Corporate Alliance Scenario
SWF signs a memorandum of understanding (MoU) with Country A. Select companies domiciled in Country A receive direct investment from SWF, while those companies sell to the SWF home country government. Those companies may also set up operations in the SWF home country.
Resource Transfer Scenario
SWF acquires a direct stake or total control of Firm A. Firm A controls resources in which SWF home country needs for economic or development purposes.