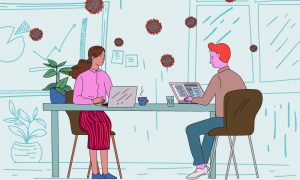 COVID Cases in India Drop Big Time
Posted on 02/04/2021
---
Data in India shows that almost 21% of India's near 1.4 billion population have had COVID-19. This is according to the latest sero-prevalence study. In September 2020, India was tagging up to around 100,000 new coronavirus cases a day. India was on track to overtake the United States to become the country with the highest reported COVID-19 caseload. However, 4 months later, India's coronavirus cases dropped. In late January 2021, India's Health Ministry confirmed a record low of about 9,100 new daily cases, in a country of nearly 1.4 billion people. Hospital ICU utilization has gone down in India. India began COVID vaccinations on January 16, 2021.
Keep in mind that India is home to a wide number of other diseases that include malaria, dengue fever, typhoid, hepatitis, and cholera. Some experts think that Indians that have survived other deadly diseases have robust immune systems.
An October 2020 published study by Indian scientists from Chennai and Pune discovered that low- and lower-middle-income countries with less access to healthcare facilities, hygiene and sanitation actually have lower numbers of COVID-19 deaths per capita.