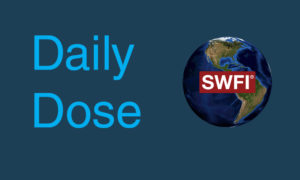 DAILY DOSE: February 10, 2021
Posted on 02/10/2021
---
1. Coinbase is looking into delays with ETH and ERC-20 deposits and withdrawals.
2. Match Group to acquire Seoul-based Hyperconnect for US$ 1.725 billion.
3. Part of the US$ 1.9 trillion COVID-19 relief proposal calls for US$ 30 billion for public transit agencies, US$ 14 billion for passenger airlines, US$ 8 billion to U.S. airports and concessionaires, US$ 1 billion for airline contractors, $1.5 billion to Amtrak and US$ 3 billion for a temporary payroll support program for aerospace manufacturing, the legislation says.
4. U.S. shale producer Chesapeake Energy Corporation exited Chapter 11 bankruptcy. Business plans show an emphasis on natural gas investments.
5. State of emergency declared in Nuremberg, Germany as heat supply suspended after fire at the power plant. The power plant belongs to the provider Uniper SE, a former EON subsidiary.
6. The parent company of publisher Conde Nast is withholding rent payments for space at Manhattan's One World Trade Center. The magazine skipped a US$ 2.4 million rental payment.
7. Ride share company Lyft reports that its total number of customers has plummeted.