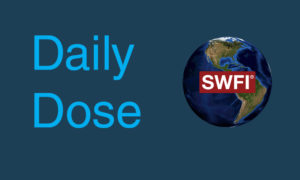 DAILY DOSE: February 12, 2021
Posted on 02/12/2021
---
1. Qatar is running toward the US$ 30 billion North Field Expansion project. Liquified natural gas (LNG) demand could grow faster than supply. Qatar Petroleum has awarded CTJV, the joint venture between TechnipFMC plc and Chiyoda Corporation, an EPCC contract for the North Field East onshore facilities.
2. White House says it does not intend to move forward with any plan to require COVID-19 testing before U.S. domestic flights.
3. CDC urges schools to reopen, saying it is critical. CDC says its critical to give children the benefit of in-person learning and support services. U.K. Prime Minister Boris Johnson looks at staggering school reopenings with secondaries delayed.
4. Cuba is hit by a nationwide electricity blackout.
5. General Electric (GE) had orders for 400 737 Max jet engines cancelled in the fourth quarter of 2020.
6. WHO Chief Scientist Swaminathan says there are reports of people getting reinfected with the new variant strains of COVID. The National Institutes of Health (NIH) is the primary agency of the United States government responsible for biomedical and public health research. NIH says changes to spike protein of COVID may cause a vaccine to be less effective against a particular variant strain.
7. Qualcomm objects to NVIDIA's US$ 40 billion ARM acquisition.
8. Virgin Galactic stock falls 6.9% as test flight scrapped.
9. U.S. Treasury Secretary Janet Yellen aims to make a new climate post (Climate Czar). Sarah Bloom Raskin is being reported by media for the role. She is the wife of Congressman Jamie Raskin.
10. The Central Bank of the Russian Federation leaves rate unchanged at 4.25%.