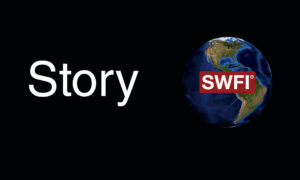 Reuters Reports Norway SWF Wants More Women on Corporate Boards
Posted on 02/15/2021
---
In a Reuters interview, top executives at Norges Bank Investment Management (NBIM), which manages Norway Government Pension Fund Global, wants to have more gender diversity on boards. Essentially the sovereign wealth fund executives would like to see more female board representation on listed companies. NBIM would like for corporate boards to have appropriate gender balance. NBIM believes that boards where either gender has less than 30 percent representation should consider setting targets for gender diversity and report on progress.
Gwladys Fouche of Reuters reports, "'We may phrase it politely, but it is pretty clear what we think,' Chief Executive Nicolai Tangen said in an interview.
'What we want to see is better representation of women on the boards,' added Carine Smith Ihenacho, the fund's chief governance and compliance officer."
LINK: https://www.reuters.com/article/us-norway-swf-exclusive/exclusive-norway-wealth-fund-tells-firms-put-more-women-on-your-boards-idUSKBN2AF0TX
NBIM released a position paper called "Diversity on the Board".
Part of it reads, "Weighing the arguments, we consider board diversity as a contribution to the overall effectiveness of the board and an indication of an effective board nomination process.
Diversity will likely bring additional perspectives and approaches to the board's discussions and ultimately improve the quality of its decision-making process.
While there are many different dimensions to diversity, we are particularly concerned by persistent underrepresentation of women on boards. Such underrepresentation may indicate that a board is recruiting too narrowly and does not have a clear view of the full range of backgrounds and competences required to be effective. Based on our experience from markets with mandatory gender quotas for company boards, we do not believe that gender diversity will crowd out other qualifications.
As a long-term global investor, we are also concerned that companies with boards that are not diverse will not be able to maintain the trust of their customers, investors and society at large over time.
This position will serve as a basis for our discussions with company boards."