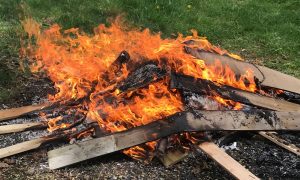 Texas Attorney General Slaps Electricity Provider Griddy For Deceptive Practices
Posted on 03/02/2021
---
Texas Attorney General Ken Paxton filed a lawsuit against power company Griddy Energy, LLC and Griddy Holdings, LLC (Griddy) for "violating the Texas Deceptive Trade Practices Act through false, misleading, and deceptive advertising and marketing practices," according to a statement released by Paxton's office. Variable-rate electricity plans are under a microscope as electricity bills skyrocketed during the Texas cold front in February 2021.
"Griddy passed skyrocketing energy costs to customers with little to no warning, resulting in consumers paying hundreds or even thousands of dollars each day for electricity," the statement said.
"Griddy misled Texans and signed them up for services which, in a time of crisis, resulted in individual Texans each losing thousands of dollars. As Texans struggled to survive this winter storm, Griddy made the suffering even worse as it debited outrageous amounts each day. As the first lawsuit filed by my office to confront the outrageous failure of power companies, I will hold Griddy accountable for their escalation of this winter storm disaster," said AG Paxton.
"My office will not allow Texans to be deceived or exploited by unlawful behavior and deceptive business practices."
Keywords: Griddy Energy, LLC.