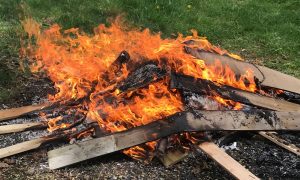 ANALYSIS: ERCOT in Deep Trouble over $16 Billion Pricing Error During Winter Storm
Posted on 03/05/2021
---
Potomac Economics was hired to analyze and monitor Texas' power market. "In order to comply with the Commission Order, the pricing intervention that raised prices to VOLL (value of lost load) should have ended immediately at that time (late on Feb. 17)," Potomac Economics said.
The analysis led to Texas' power grid operator Electric Reliability Council of Texas (ERCOT) making a US$ 16 billion pricing error in the week of the winter storm, which caused major power outages. ERCOT had put the price of electricity at the US$ 9,000-a-megawatt-hour maximum, a standard practice. However, ERCOT left the price at that rate for days longer than necessary, which resulted in massive overcharges, according to Potomac Economics. Potomac Economics recommended in a letter to regulators that the pricing be corrected and that US$ 16 billion in charges be reversed as a result. Texas power companies are also at risk of defaulting on their payments.
Screenshot of ERCOT's website of board of directors

Energy traders at Goldman Sachs Group Inc. and Bank of America were estimated to have made hundreds of millions from trades during the Texas' winter storm energy outage. Goldman Sachs estimated it banked up to US$ 200 million from the physical sale of power and natural gas and from financial hedges after spot prices jumped.