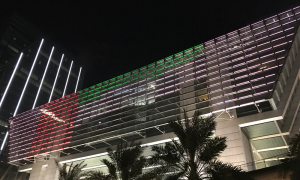 Aldar Properties Makes Move for SODIC in a Diversification Bid
Posted on 03/14/2021
---
Aldar Properties PJSC is leading an investment group to buy a majority stake in SODIC, valuing the company at US$ 420 million. The purchase price in the range of 18 to 19 Egyptian pounds per share. SODIC is headquartered in Cairo and is listed on the Egyptian Exchange (EGX). SODIC is a real estate company that has developed high-quality residential, commercial, and retail projects. Aldar is seeking a minimum 51% stake in SODIC.
Mamoura Diversified Global Holding PJSC (part of Mubadala) owns 29.8% of Aldar Properties. The Abu Dhabi Investment Council (which is now under Mubadala) owns 7.58% of Aldar.
Keywords: Mubadala Investment Company.