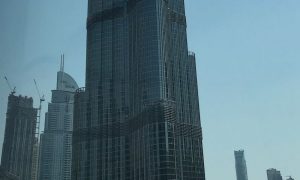 Emirates News Agency Reports UAE Will Invest $10 Billion with Indonesian SWF
Posted on 03/23/2021
---
Emirates News Agency reports that the United Arab Emirates will invest US$ 10 billion with Indonesia's sovereign wealth fund – Indonesia Investment Authority.
The news agency reports, the "Investments will focus on strategic sectors in Indonesia, including infrastructure, roads, ports, tourism, agriculture, and other promising sectors that have potential for growth and can contribute to growth as well as economic and social progress."
Official diplomatic relations between Indonesia and the UAE began in 1976, with the Indonesian embassy in Abu Dhabi opening on October 28, 1978. The UAE embassy in Jakarta was inaugurated in 1991, following a historic visit by the late Sheikh Zayed bin Sultan Al Nahyan to Indonesia in 1990.
Keywords: Nusantara Investment Authority.