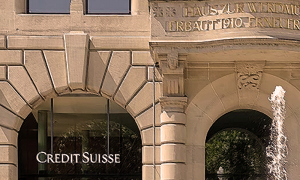 Should the Board of Credit Suisse be Let Go?
Posted on 03/31/2021
---
Since 2011, Urs Rohner stands as Chairman of Credit Suisse Group AG. Urs Rohner, a former television executive and trial lawyer, already revealed plans to leave the board. In just 2 years, Credit Suisse has been mired in scandals, a Hollywood blockbuster-style spying scandal, permitting large amounts of funding to the now insolvent Greensill Capital, and all the way leading to the blow up of Bill Hwang's levered family office. Credit Suisse is dealing with three main issues: slow-growth business units, a weak risk management framework, and a corporate governance crisis. Hwang's Archegos Capital Management defaulted on margin calls last week, exposing Credit Suisse to substantial risk, estimated to the tune of US$ 4 billion, with Nomura looking to lose US$ 2 billion.
As a major lender, Credit Suisse is also facing losses on loans linked to Greensill Capital. The Swiss bank moved to put Sanjeev Gupta's key commodities-trading units into insolvency. Liberty Commodities Ltd. is one of the main units of Gupta's trading business.
Credit Suisse's ragtag portfolio of businesses trade at a huge discount to the sum of their parts. Even in a bull market, investors punished Credit Suisse selling off shares in March 2021.
Will SWFs Demand Change at Credit Suisse?
According to filing data (lagged), Qatar Investment Authority (QIA) remains a top investor in Credit Suisse, holding a 5.21% sizable stake in the Swiss bank. The SWF could exert some level of influence on a new board of directors.
Other major investors in Credit Suisse include Olayan Europe Ltd. (Olayan Group), Dodge & Cox, Norges Bank Investment Management (manager of Norway Government Pension Fund Global), and Silchester International Investors LLP.