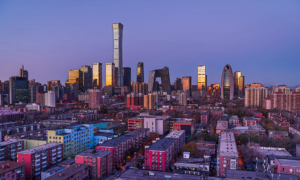 Now H&M Threads Carefully on not Angering the Chinese Consumer
Posted on 04/02/2021
---
Earlier, Swedish clothing retailer Hennes & Mauritz AB (H&M) faced heat in China when patriotic calls for consumer boycotts of foreign clothing companies like it ricocheted across Chinese social media. H&M store locations from online maps vanished, while Chinese e-commerce platforms dropped H&N. In China, around 20 H&M stores closed, some by landlords. H&M has 502 stores in China.
This was in response to H&M's past statements pledging not to source from Xinjiang. China denies this and Xu Guixiang, a Xinjiang government spokesman, at a news conference on March 29, 2021. "Can H&M continue to make money in the Chinese market? Not anymore."
H&M is not alone in boycotting cotton from Xinjiang. Nike Inc., Adidas AG, and Under Armour Inc. faced protest backlash in China for their pledges not to use Xinjiang cotton.
H&M CEO Helena Helmersson is facing multiple headwinds as the retailer is also dealing with mass store closures amid pandemic lockdowns. China is one of H&M's largest growth prospects for revenue. China accounted for 6% of revenue last quarter, just behind markets in the U.S. and Germany.
Statement on H&M in China via 31 March, 2021
"We are working together with our colleagues in China to do everything we can to manage the current challenges and find a way forward.
China is a very important market to us and our long-term commitment to the country remains strong. Having been present there for more than thirty years, we have witnessed remarkable progress within the Chinese textile industry. Being at the forefront of innovation and technology, China will clearly continue to play an important role in further developing the entire industry. We are proud our suppliers are being part of that development and we want to continue contributing to driving progress together with our partners and stakeholders in the country. We want to be a responsible buyer, in China and elsewhere, and are now building forward-looking strategies and actively working on next steps with regards to material sourcing. Together with all relevant stakeholders, we want to collaborate to be part of the solution and jointly build a more sustainable fashion industry.
As a global company, we comply with local laws and regulatory frameworks in all the markets where we operate. Our company values are built on trust, respect, integrity, and dialogue. We wish to focus on our core business and on what we do best – bringing fashion and design to our customers all around the world.
We are dedicated to regaining the trust and confidence of our customers, colleagues, and business partners in China. By working together with stakeholders and partners, we believe we can take steps in our joint efforts to develop the fashion industry, as well as serve our customers and act in a respectful way."